Natural Wood Solutions, LLC (NWS) is a leading provider of superior quality treated wood railroad products, wood protection systems, and technical expertise to railroads, contractors, and industries throughout North America. Through a vast cooperative of independent producers, distributors and contractors we specialize in providing durable and sustainable treated wood railroad crossties, switchties, road crossing panels, and bridge ties and timbers for the construction of long-lasting rail lines. NWS also offers a line of products that enhance the performance of wood utilized for decks, docks, fences, posts, marine piling and utility poles.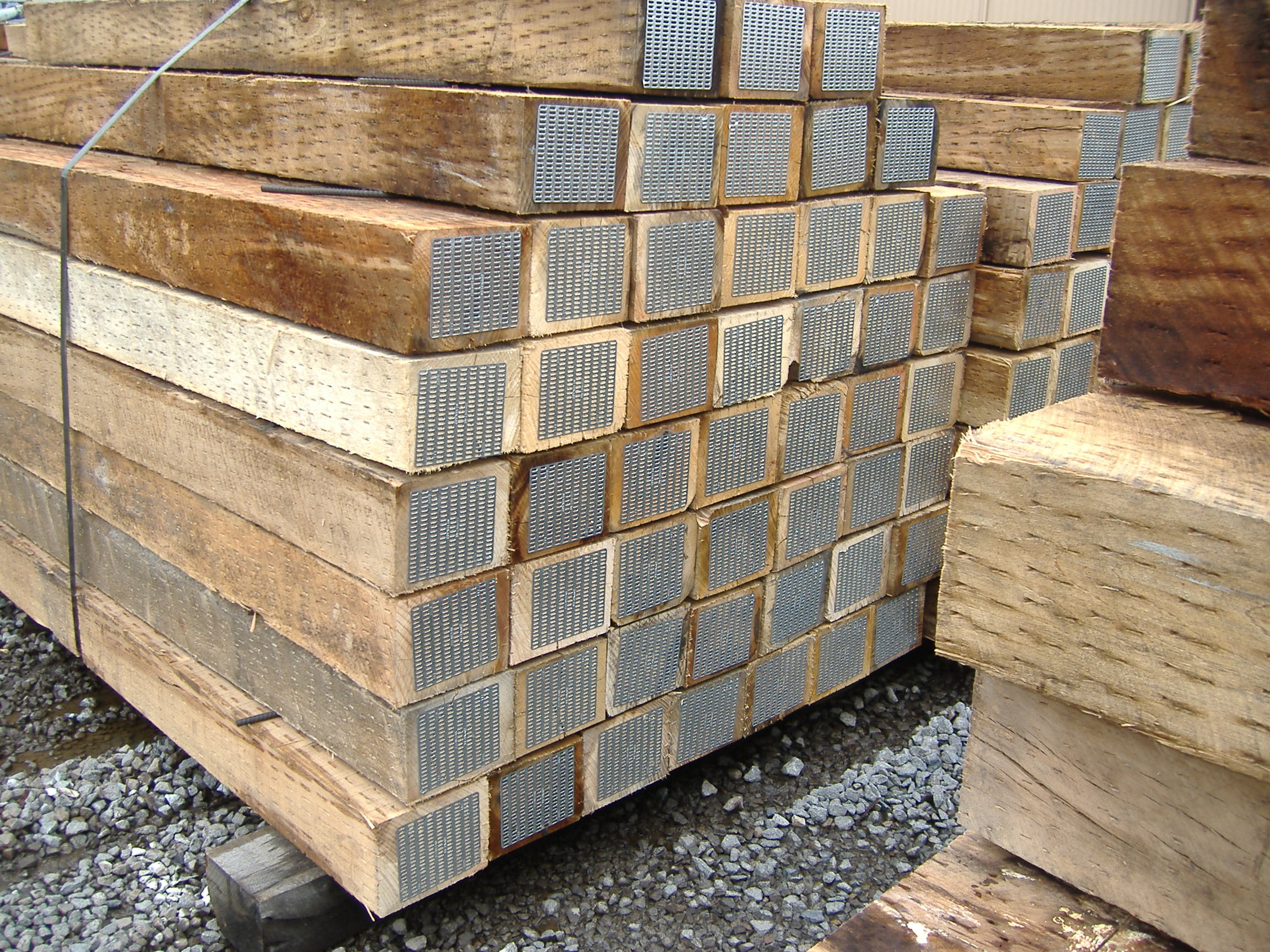 Products
CROSSTIES • SWITCH TIES • ROAD CROSSING PANELS & TIMBERS • BRIDGE TIES & TIMBERS
Treated with creosote, copper naphthenate, and/or borates, NWS specializes in providing durable pressure treated wood railroad track products. The treatment processes we utilize preserve and lengthen the life of a sustainable resource that has been produced and perfected since the beginning of time: WOOD. Our processes and products are industry approved, environmentally sound, and are built to last and withstand the punishing effects of heavy trains over many years of continual service. We offer class-one, regional, shortline, government, and transit-grade ties, as well as those built to the standards of the American Railway Engineering and Maintenance-of-Way Association (AREMA) and the American Wood Protection Association (AWPA).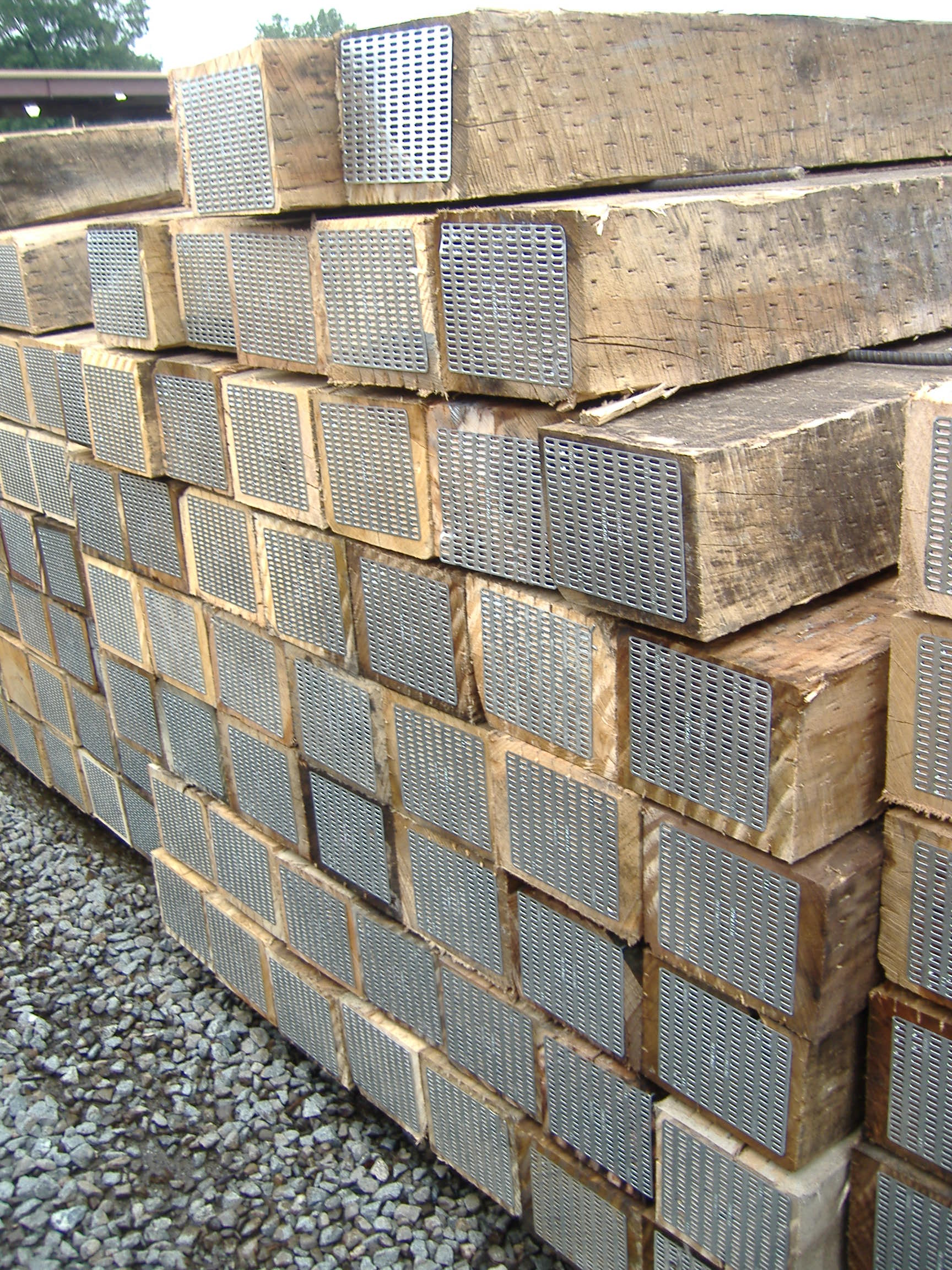 Inventory Management System
Natural Wood Solutions (NWS) and our industry partners utilize the "Original Borate Recipe" to create the most advanced wooden railroad product to be produced in over 100 years. By utilizing our advanced inventory management program, our application techniques, prescription products, and various proprietary systems, NWS has and continues to lead the field in the production and marketing of the highest quality industrial wood products available.
This system has a long history and continues to offer enhancement advantages in the industrial wood products (logs, timbers, crossties, switch ties, bridge timbers, access mats, poles, pilings, etc.) market by increasing the ability of these products to endure biological challenges during the manufacturing process. These challenges can have adverse effects on the grade, performance, and overall life cycle. This challenge was addressed in a foundation research project conducted in the 1980's which identified that the challenge with hardwood crossties prematurely failing was a direct result of incipient decay colonizing the raw material during the air drying process. This led to an expanded research project in the 1990's and the commercialization of the process in the 2000's. The addition of borates (DOT) to the traditional inventory management system eliminated a majority of the challenges and resulted in lower degrade, better performance and increased life cycle for the crossties. The DOT was applied to the green tie before air seasoning and then the tie was encapsulated with an oil borne preservative to minimize the borate loss and provide a water repellent to the outer service. This system has been modified and continues to be implemented into various wood product enhancement programs and is the proven benchmark for quality, performance and environmental stewardship.